My Team
John Horrigan values your financial security above all else – and so does his team of qualified professionals. John Horrigan's team is focused on understanding and serving your individual needs and encourages you to call whenever you have a question, concern or need. John and his team are eager to help

Meet Our Team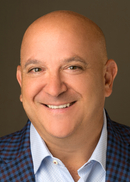 David A Hart
Director of Operations
Office 443-321-0911

Dave has lead the client services side of John Horrigan's practice since 2012 and is committed ensuring that the needs of his clients are met. Dave's time-management and organizational skills are essential to maintaining the seamless operation of John's financial planning practice. Dave oversees the scheduling for the team, supervises office operations, and coordinates with clients to ensure an exceptional client experience. In his free time Dave enjoys spending time with his wife, Stacey. He is an avid golfer, and enjoys traveling and spending time working on his golf game.

Please do not hesitate to contact Dave if you need to schedule a meeting with John, or if you have questions about your account with Northwestern Mutual.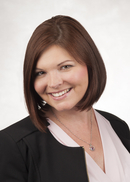 Mary Ellen Hammond, CPA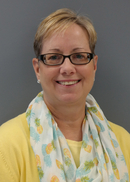 Barbara J Logan
Office Manager
Office 443-321-0728

Barb has been with John longer than any other member of his team. She joined John's practice in April of 2004, and has been a key member of his practice ever since. In addition to the many duties "Barbs" provides to John's team and The Annapolis office as a whole, her focus is on all new insurance application input for John's team. Barbs also provides clients with exceptional service with respect to any risk product inquiries or billing issues. When she's not at the office, Barb can be found cheering on the Baltimore Orioles, spending time at the beach, and enjoying time with family.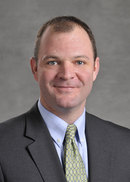 Kenneth Michael Pumphrey
Ken has been with Northwestern Mutual since January 2007 and has held many roles within the firm, mostly focused on creating investment strategies for clients. In 2017, Ken joined John Horrigan's practice as Director of Investment Operations where he works with John's clients to develop and implement thorough risk management plans. Ken finds it truly rewarding working with clients to make a difference in their financial lives. Prior to joining Northwestern Mutual, Ken was a professional baseball player with the New York Mets, Minnesota Twins and Philadelphia Phillies. He is a 2006 graduate of Robert H. Smith School of Business at University of Maryland. Ken holds the Series 6, 63 and 7, and his Maryland Life and Health Insurance license, making him well-equipped to serve John Horrigan's clientele. Ken lives in Severna Park with his wife Jenn and their two daughters, Kate and Julie. In his free time he enjoys coaching his daughter's basketball teams, and staying active through exercise and bike riding.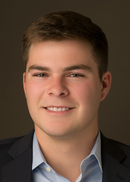 Bradley K Schrader
Brad joined John Horrigan's practice in 2016 as the team's Investment Operations Associate. Brad assists John's team with implementing and servicing their client's investment plans. The most rewarding part of Brad's role is knowing that he is part of a highly qualified team who works together to provide financial security to the families and businesses they serve. Brad resides in Queenstown with his fiancée Jessica and their daughter, Piper. In his free time he enjoys coaching youth football, spending quality time with his family, and attending sporting events.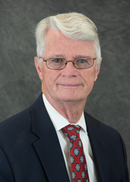 Thomas A Sturm
Associate Financial Advisor
Office 443-321-0722

Tom has been an integral part of John's business planning team since 2011. Tom provides our Employer-Sponsored Retirement Plan sponsors and participants with exceptional service. From ongoing analysis and benchmarking of plan performance to coordinating participant and plan sponsor fiduciary education meetings, Tom takes great pride in ensuring that all plans we service receive the highest standard of care and support. Tom is happily married to his wife, Sharon and enjoys spending time with his children and grandchildren. Those who know Tom personally know that he is a proud fan of the Baltimore Ravens.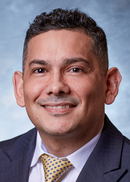 Victor E Medina
Vic has served as John Horrigan's Director of Development since 2016. His role is focused on mentoring financial advisors in the Annapolis office and growing the business to ensure that local Northwestern Mutual clients can work with the most qualified advisors in the industry. Vic is passionate about introducing motivated people to the financial advisor career, and seeing the impact that thorough and professional financial planning can have on a community. Vic resides in Odenton with his wife Kristen and their two daughters, Khloe and Kelsi. In his free time Vic enjoys spending time with his family, traveling, bowling, and visiting the beach.